"Click Here" Links do not work on a cell phone.
For the mobile app - go to NAVIGATION at the top of the page

Fabric Depot will be closed Monday, May 29th in observance of Memorial Day.

Normal business hours will resume on Tuesday, May 30th.
Due to popularity Fabric Depot is extending this monthly sale thrugh June 30th.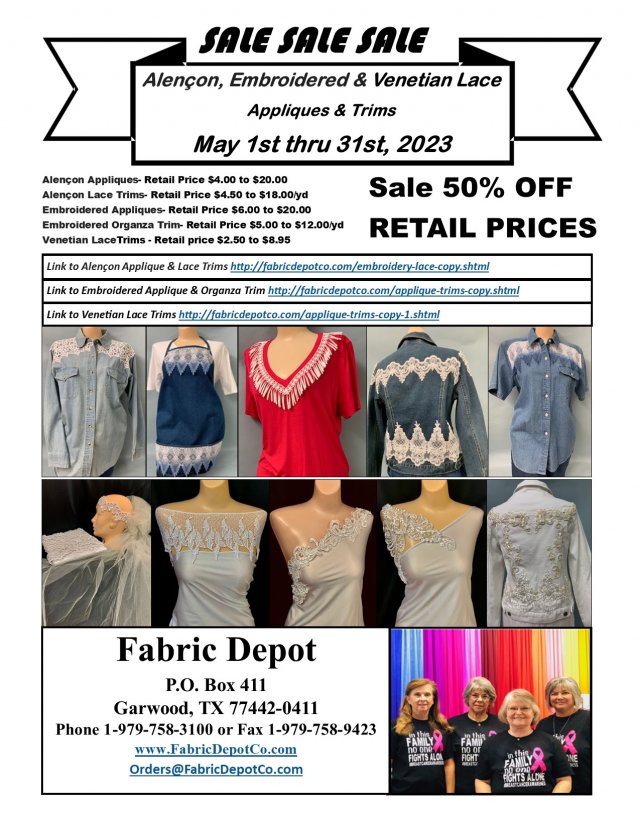 Mon - Fri:
08:30 AM - 11:30 AM
12:30 PM - 05:00 PM
Central Time Zone
Closed Saturday & Sunday.
(Mail Order or Call In Business - Sorry, no walk in)